I met the FORCEpkg team during the 2019 Lancaster City Print Crawl. With a group of friends by my side, we traveled up to the very top of the tallest building in Lancaster City and walked into the FORCEpkg studio. At the time, I was only a sophomore in college and was so taken aback by stumbling across this company that I forgot to explain to them we were design students at Millersville University. 
After a pandemic school year, I began searching again for another internship opportunity for the 2021 summer months and decided to reach out to FORCEpkg and ask if they would be interested in having an eager working intern. They graciously accepted me and another Millersville design student into their team for the summer, and we began to experience what it is like working in a design studio.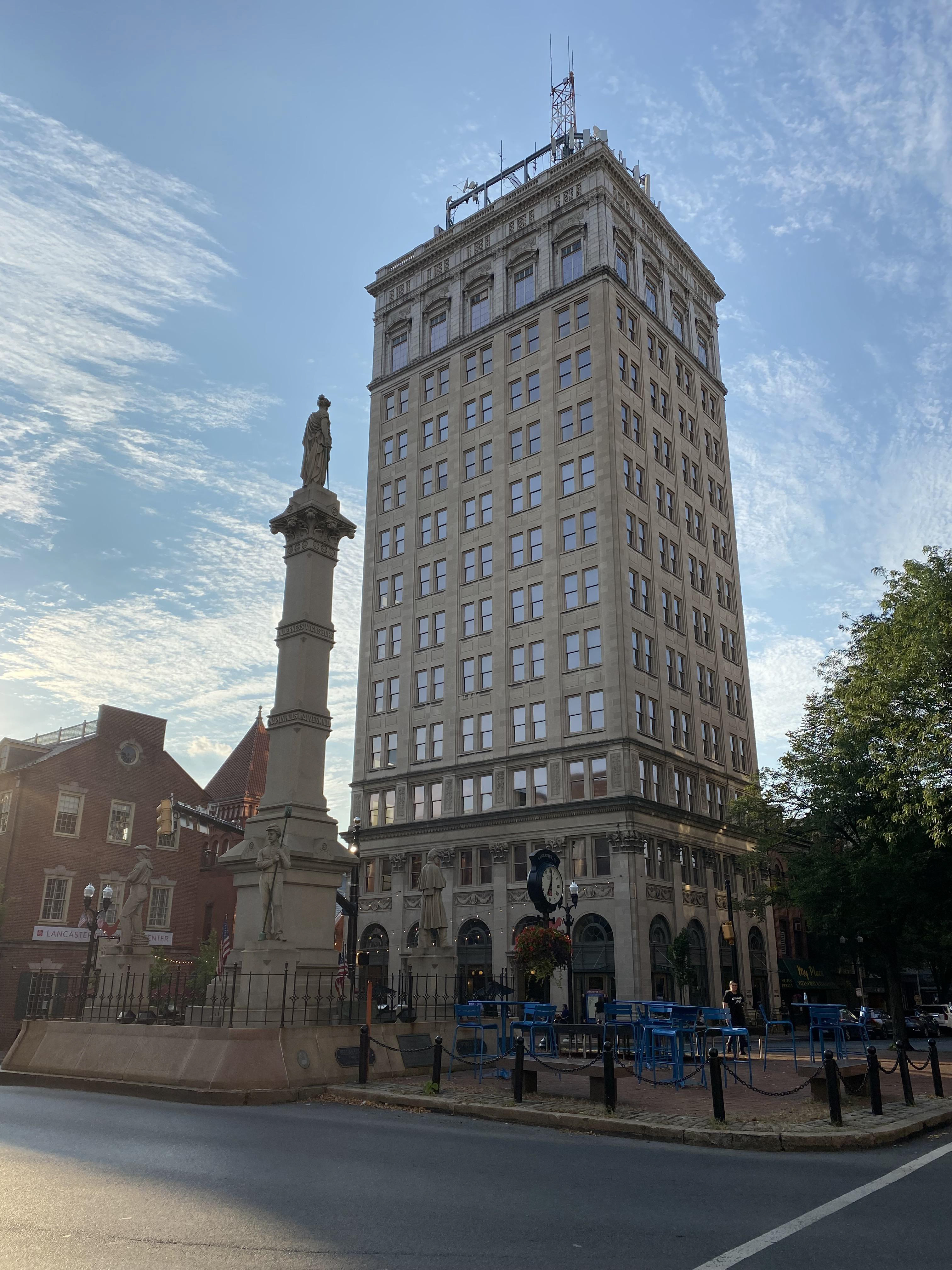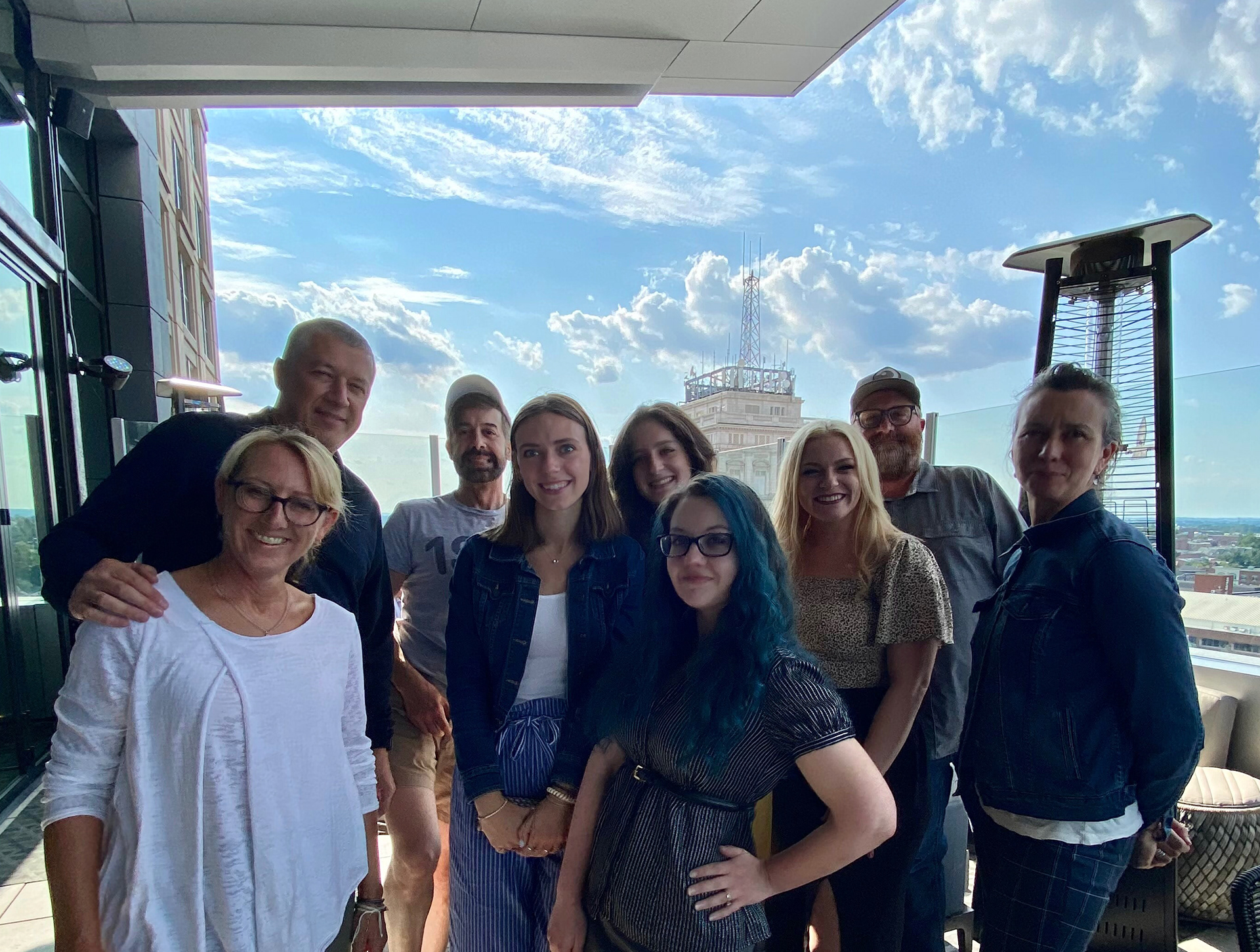 During our three months as interns, we worked on client work with package designs, coupon newspaper inserts, logo designs, outdoor/indoor signage, social media posts, and more. Accessing files from the cloud service BOX, making adjustments to submit to the art director, and sharing files with other designers gave experience on
 communication and collaboration within a team.
While many of our projects were making adjustments on existing files and collaborating with others on the team, a project that was primarily worked on by us interns (and a designer as our team art director) is the ONE2 brand identity and social media presence for the company Duet Innovations' line of new products. 

​​​​​​​
Duet Innovations came to FORCEpkg with a patented revolutionary packaging design concept with interlocking nesting products. Our task was to determine the visuals for the brand and then construct and manage a social media presence for them. 
As a team we began with researching the visual appearance and feel of the brand. Duet Innovations already had a webpage populated with images and information, but their color scheme is minimal with only white, black and a bright, electric green allowing us a lot of freedom to explore an aesthetic. Most of our research was organized on
Pinterest
and from screenshots of post examples from other brand's social media accounts.
For the products logo we explored bright colors and ways to interlock the characters in order to best present the product's unique twisting features. The concept I presented was then further developed based on team feedback and client comments to become the final design.
For the social media accounts, our team

lead desig

ner chose to utilize
Instagram
,
Facebook
, and
TikTok
. We began developing social media posts for the pages, researching engagement and posting strategies to create a following.  
Before we began creating posts, we had to determine a visual style. The fellow intern and I researched and created sketches of potential concepts. One of my ideas was to pull apart elements of the logo and create shapes to overlap with different levels of transparency. The team lead and client chose that direction and with adjustments that was the brand's visual style. 
The Could-Have-Been 2020 Poster
Being apart of the print crawl with FORCEpkg was a full circle moment for me. After meeting FORCEpkg on my first Print Crawl to having the opportunity to work at
FORCEpkg as a summer intern, I was able to design the 2020 year-that-never happened poster.
I chose to focus on the central part of Lancaster city and showcase the Griest building where FORCEpkg calls home. In the background is an outlined map of Lancaster city to include the other print stops that go beyond the center city point. I had to include a red rose as Lancaster is the red rose city and a paper mask because... well we all know why.
The 2020 poster completed the full set of Lancaster Print Crawls to date and was raffled off in a holographic single print edition for college scholarships for students of Pennsylvania College of Art and Design and Thaddeus Stevens College of Technology. 
On the evening of the Print Crawl I was tasked to assist handing out the sticker element for the poster in the Mezzanine studio. It was a long and late night, but I loved being a part of the event and chatting with everyone who came into the studio.
I had entered to win my special edition single printed poster, however some other lucky Print Crawl fan got to walk away with the full holographic set. 
I would have never guessed that when I unknowingly walked into FORCEpkg in 2019 for the Print Crawl I would eventually be back two years later and be on the other side of the table.