Project Overview and Software Used
Design and create an original typeface with the complete upper and lowercase alphabet /// Adobe Illustrator
With brainstorming for this assignment, I wanted to make a typeface that was functional and had an underlying concept behind it. I also felt inspired by using my handwriting to create a unique, organic, and personal typeface. I ended with merging the two ideas and creating a script font that can be used to help people learn or improve their cursive handwriting.
I began with writing out the individual letters on graph paper in pencil and then added the small lines with Sharpie over each letter. Once I completed the full alphabet on graph paper, I scanned the pages and brought the letters into Illustrator to image trace and vectorize. 
I uploaded each of the letters onto a separate layer and I adjusted each of the dotted lines making sure they were spaced equally. Using guidelines, I ensured the baselines matched and the length of the ascenders and descenders.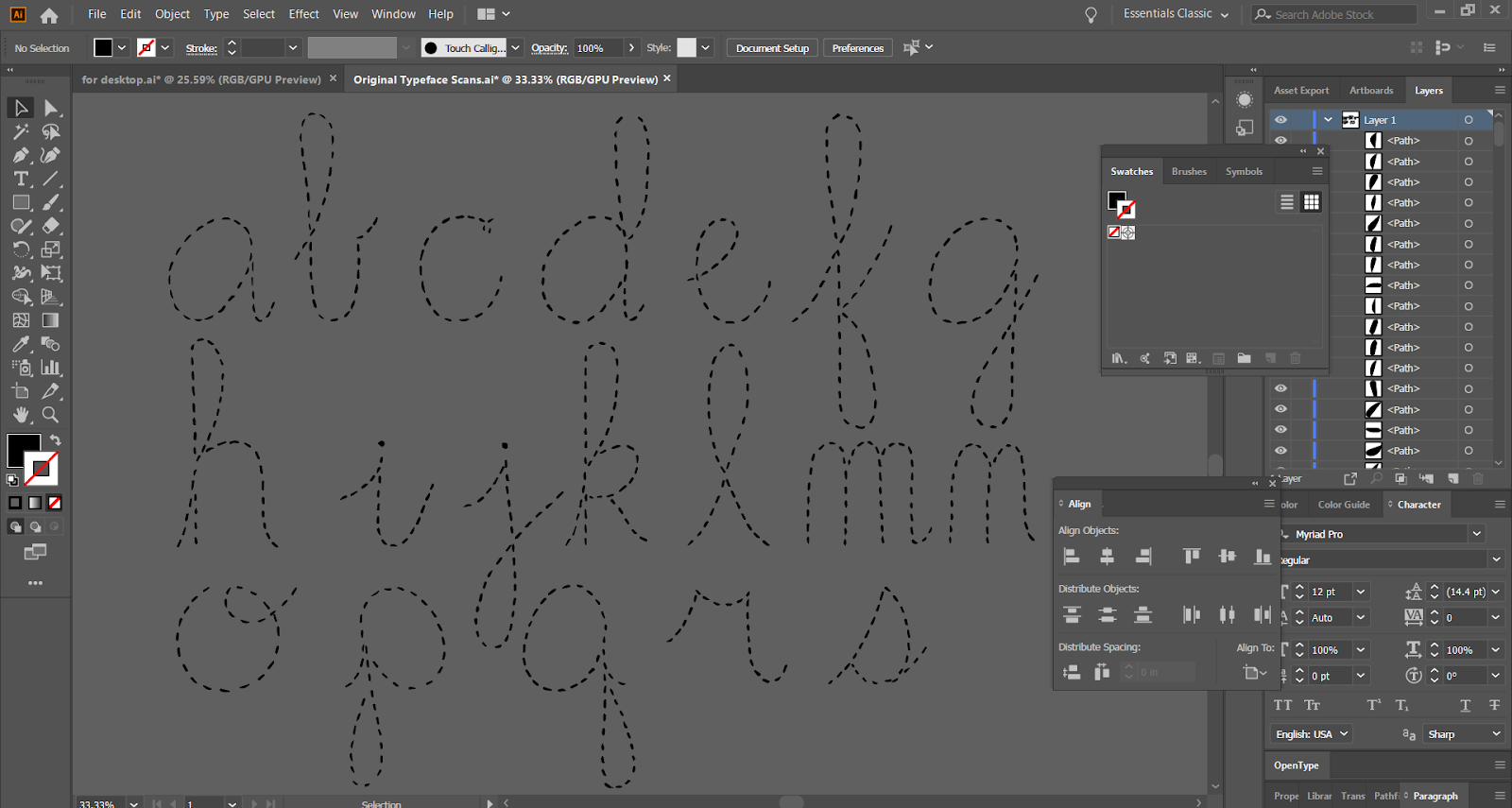 The typeface is named Bumblebee after the dots that usually follow a cartoon drawing of a bee. Bumblebee can be used by typing out your name or words and either digitally or printed on paper trace over the letters to help improve or learn cursive.